Farmers are set to reap the rewards from a record number of genetically superior young bulls joining the ranks of LIC's bull teams as a result of the co-op's continued investment into genomic selection.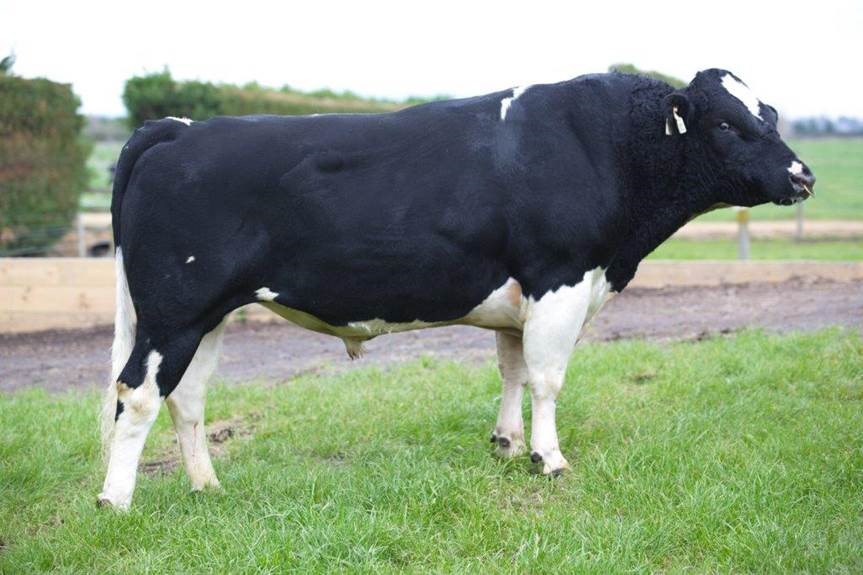 Twenty-six young, genomically selected sires have made the cut to join the bull teams this Spring, up from 23 bulls last year and 17 the year before.
The 2017-born cohort, commonly known as 'Spring bulls', secured their spot in the teams after their superior performance predicted by genomics was validated by herd testing data from their first crop of daughters now being milked on farms around the country.
"The record number of young bulls graduating into our Premier Sires teams this year demonstrates the accuracy and value in using genomic selection in our breeding scheme," said LIC Livestock Selection Manager Simon Worth.
"Based on these bulls' DNA and ancestry we predicted they would produce phenomenal dairy cows, and that has well and truly shown itself to be true as their daughters are now being milked with great results."
Worth says farmers can now utilise these elite genetics this mating season.
"The nature of our fresh semen service means we can select a bull to join a team one day and then his semen can arrive on-farm the next day for insemination, so we can deliver that genetic improvement on-farm almost immediately for farmers to capitalise on."
Worth says securing a place in one of the co-op's renowned Premier Sires bull teams is no easy feat and rightly so as the teams are responsible for siring up to 75 per cent of the national dairy herd.
"There's a lot of boxes a bull needs to tick to earn a spot in one of our teams. First and foremost, he must be able to produce daughters which have the outstanding production and efficiency expected of the next generation of New Zealand dairy cows."
Worth says this year's Spring Bull graduates are now some the most genetically superior sires for AB that New Zealand has to offer, taking out six of the top seven spots in the industry's Ranking of Active Sires (RAS) list which ranks bulls from all breeding companies according to their Breeding Worth.
Two of the bulls – KiwiCross Werders Premonition (518038) and Holstein Friesian Waimata SB Ransom-ET (118001) – have also secured the number one position for their respective breed on the RAS list.
Worth, who has been working in LIC's Livestock Selection team for 18 years, says he can't remember a graduation rate as high as this year.
"This is really gratifying for us with the work we do – from the contract mating through to bull team selection – and ultimately great news for New Zealand dairy farmers."
Asked if he has a favourite of the new bulls, he said that's like asking a parent if they have a favourite child, and there is no room for favouritism when it comes to the co-op's bull selection.
"But if I had to pick one that is particularly close to our hearts it'd be the KiwiCross sire, Innovation Homebrew. He was born and bred on LIC's commercial dairy farm outside Hamilton and LIC staff named him."
"Although Homebrew has a special link to LIC, his high BW shows he well and truly deserved his spot on the team. We're looking forward to following his journey."
International farmers can now access a handful of these elite new genetics through their LIC provider.