Chief Executive for LIC, Wayne McNee outlines the investment LIC is making into the genomics space, and the value this will bring to the dairy industry in both the long and short term.
Last year Parliament officially declared a climate emergency in New Zealand. Prime Minister Jacinda Ardern made it very clear that this declaration must be backed up with substance. And the dairy industry is ready to do its part.
Over 25 years ago, New Zealand dairy farmers started work on genomics technology which could be critical to achieving the substantive advances required to meet our climate goals.
The three decades of work in the genomics space now see us as a leader not only in pastoral dairy systems, but also in pastoral genomic science.
LIC genomics is about identifying the desirable traits of a cow from its genetic code and breeding for them.
Like 5G is to the telco space, genomics is driving the next wave of productivity and efficiency gains for the dairy industry- with genetics accounting for approximately 45-50 per cent of all productivity improvements.
New Zealand's dairy industry already delivers real benefits for all Kiwis, currently bringing in roughly $20 billion in exports each year to the economy.
Genomics is one of the critical technologies to help New Zealand's dairy industry keep ahead, while also reducing its carbon footprint.
For our dairy industry, genomics presents a real opportunity to further sharpen up our national dairy herd's efficiency and to help farmers breed more climate friendly cows over the short, medium and long term.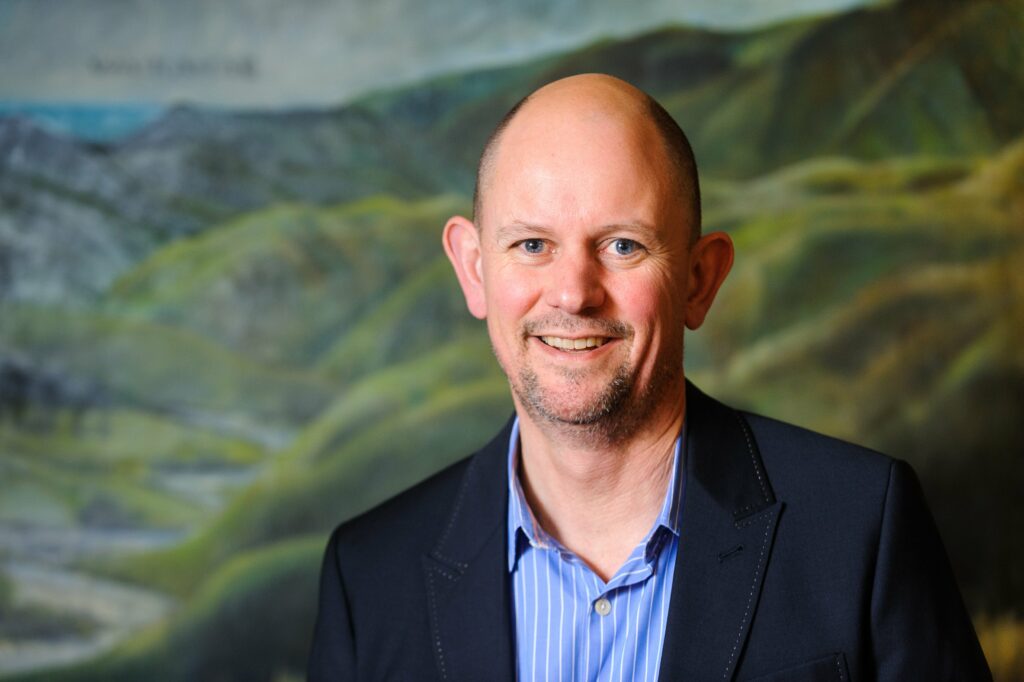 What genomics is doing for farmers now
Genomics is a long-term investment and requires data at scale. Over the past three decades, LIC has invested more than $78 million into genomic science and genome sequencing technology, which is generating increased productivity and health traits for dairy cows, better returns for dairy farmers and improved environmental efficiency.
Genomic selection is now a key part of our breeding scheme in conjunction with the more traditional methods of sire proving. The use of Genomic Sires has grown rapidly since 2017.
This year, we are expecting to complete 1.4 million genomic inseminations throughout the country, an increase of over 1 million inseminations in just three seasons.
Farmers have clearly seen the benefits of using genomic bulls to breed more productive herds and there is a high degree of trust in the product.
As technology evolves and our genomic dataset grows, so too does selection intensity and accuracy. The introduction of our single step evaluation model this year has helped improve accuracy by eight percent, which is ultimately giving farmers confidence to access elite genetics earlier.
What genomics can achieve in the medium term
Animal health is an area that can also help achieve a more sustainable, resilient national herd. If we can identify and minimise the number of animals that are susceptible to particular 'negative' genes and breed cows that are more resilient, there is a good opportunity to make significant gains in the medium term.
We're currently in the second year of a seven-year Sustainable Food and Fibres Futures programme called Resilient Dairy: Innovative Breeding for a Sustainable Future (led by LIC with investment and support from MPI and DairyNZ), investing in new disease management technologies and using advancements in genomic science to improve cow productivity, and produce better cows with improved health, wellbeing and environmental resilience.
Through Covid-19, we've heard a lot about genomic sequencing which allows scientists to quickly identify where a specific case comes from based on a particular strand and how it has mutated. That's what we've been doing with Resilient Dairy, using the technology we have to find strands and figure out which cows have particular viruses or bacteria.
In the last six months, we have transitioned our Genemark laboratory onto a new platform, which means that the potential selection of bulls can now be done in-house.
We've invested in the lllumina platform, a multi-million-dollar genomics analysis technology from the United States, which enables farmers to better identify their most productive animals and reduce the risk of culling offspring from their top-performing cows. This gives us the scope to tailor our existing parentage offering to target discoveries as they arise.
LIC is working with MBIE on a programme called Next Generation Genomic Selection to discover desirable and undesirable genetic variations for cow traits. It gives us the ability to reduce animal wastage, which is another efficiency gain we can make.
We've recently discovered genetic variations that impact on a cow's productive ability. Farmers will be able to genomically identify these animals and remove them from the herd as calves, which will save in lost production and the rearing cost for these animals.
The discoveries were made possible by genetic mapping studies on LIC's large DNA sequencing and animal production datasets as well as the MBIE funding to investigate next generation genomic selection.
LIC's dataset has also provided another positive genetic discovery – a climate smart gene that produces a short-haired, heat tolerant animal which we can breed for. With the climate warming, if we can have a cow that is more heat tolerant it should be able to better maintain its productive efficiency through the summer.
What's on the horizon with genomics
The hot topic for farmers is methane, but whether a genetics solution for low methane could be established is a hard one to quantify at this point in time. We have a joint methane research pilot trial underway, with a full-scale trial planned to launch in Autumn but it may take multiple years for us to have a large enough data set to determine through genetics whether we can reduce methane emissions from cows.
If we are able to identify genetic variation for methane and have a group of bulls predicted as high methane emitters versus low methane emitters, we could then compare the database of animals that we have DNA profiles for to see which carry the same variations as low methane bulls. From there, we could do research on those cows straight away.
There are still many unknowns in the environmental space around cow DNA and the potential for improvement, but new technology is helping to fill in some of the blanks. Genomics is the key to unlocking the very best in our dairy herd and has a role to play in keeping the dairy industry moving.
With important research already underway, genomics will allow us to pivot and adapt our breeding program and bull teams quickly, which in turn allows both farmers and New Zealanders to reap the benefits of any environmental advancements made.